It was 1945. The country had been liberated, but the economy was in ruins and needed to be rebuilt. There was plenty of work, but a terrible shortage of factories and materials. The Germans had removed a lot of this and taken it to Germany.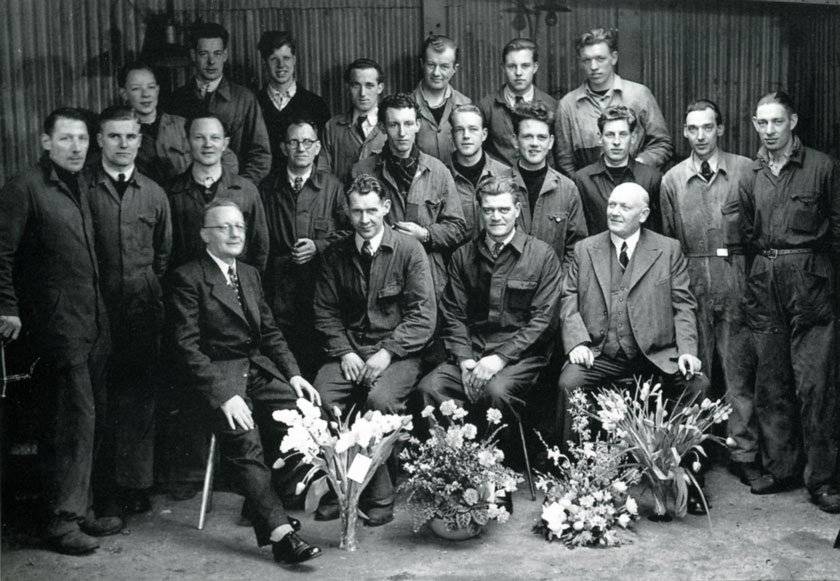 Piet Kramer and Jan Duyvis were colleagues at the Buhrs machine factory. In the evenings, they started up a supply business using a machine in the cellar of the flat rented by Kramer. Their core activity was producing hat presses and making improvements to boilers, presses and other machines. They had been able to buy many of the machines they needed cheaply from the discarded munitions site on the Hem Bridge. On 18 March 1946 Kramer and Duyvis took the plunge and started up their own company. They hired the coal shed of the ice factory on Oud Saenden for 10 guilders a week.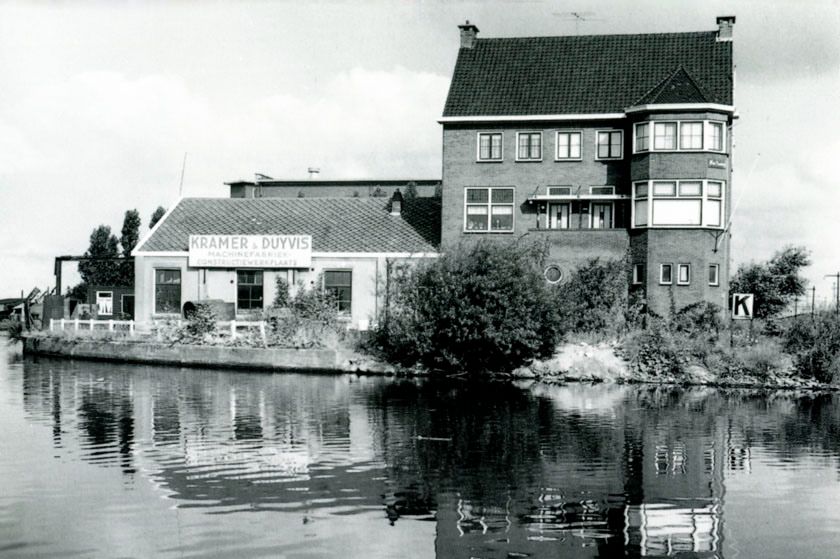 The established owners of machine factories took up arms against this new competitor and demanded that they be closed down. With a lot of bluff and persistence, the two were able to obtain an exemption and ultimately get a licence. But first, Kramer had to appear before the Ministry of Social Affairs and go to court.
Not long after its opening the company employed its first apprentices – also ex-colleagues. This meant that there had to be a constant flow of work. This was obtained by winning Bruynzeel as a customer. With a vast amount of repair and construction work for this well-paying company – quotations weren't necessary – K & D grew to a staff of 9 people in 1948 and 19 in 1951. In the following 5 years, the workforce doubled to 30 men. K & D had become a major player. The range of its activities was also growing all the time and included sugar silos, suction installations, sewing machines (!), storage tanks, drying kilns, canning machines and cams. Even more large Zaans customers appeared, such as Cocoa de Zaan, Verkade, Albert Heijn and LUM (now Forbo).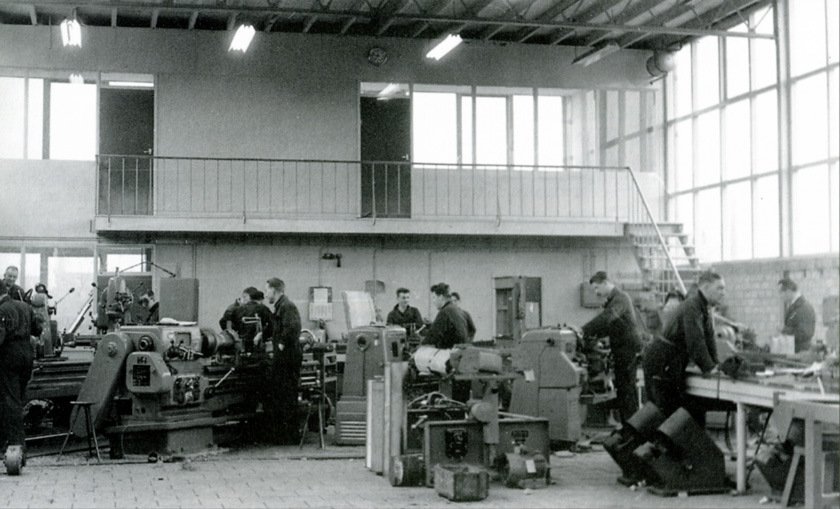 In 1960 K&D had outgrown their premises once again and moved into a property of over 1500 m2 on Mauritsstraat. Over the years, in addition to other specialisms such as bends, Kramer & Duyvis have focussed increasingly upon transport systems. Year after year the various products and procedures have been expanded and improved. A high point (literally!) are the spiral conveyors that are up to 8 metres tall and have to be assembled on site.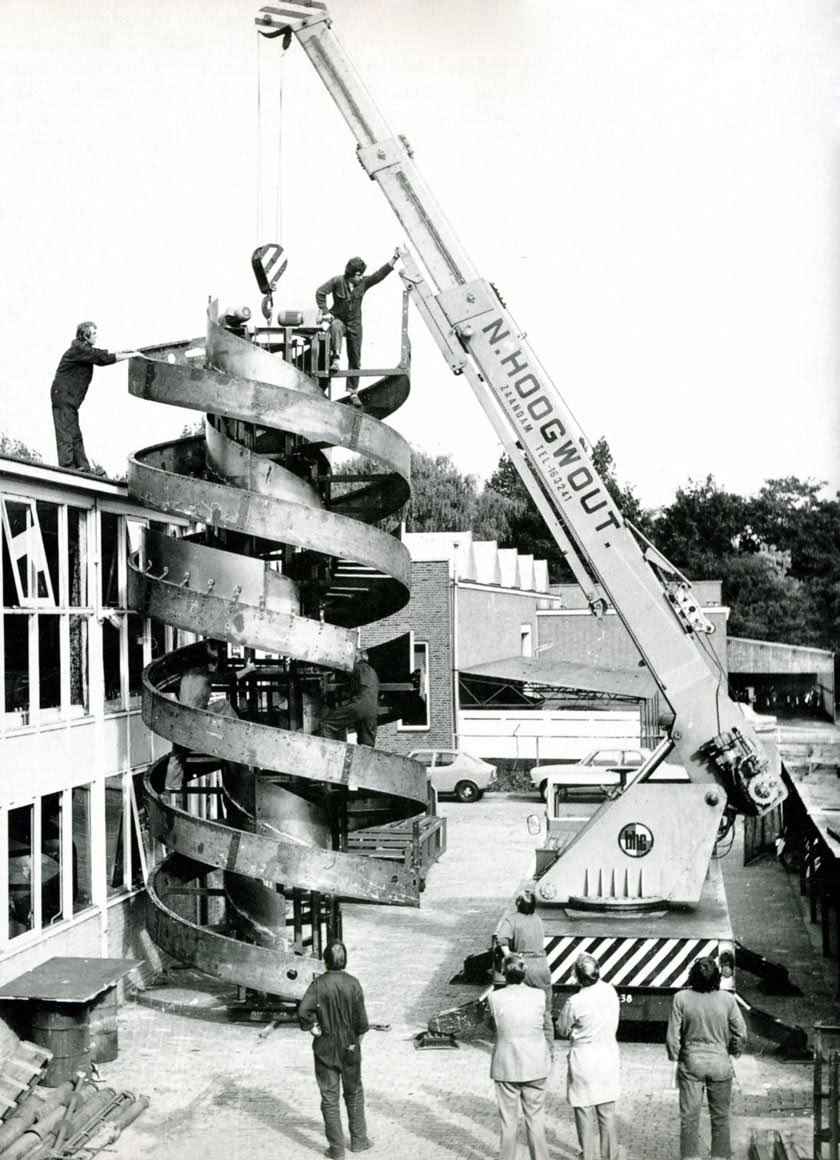 At the start of the 1980s, at least 350 circular conveyors were being developed for clients per year. A number that was to grow. Kramer & Duyvis is currently one of the largest specialised producers of conveyors in the Netherlands.